Rates for Corporate Events and Private Parties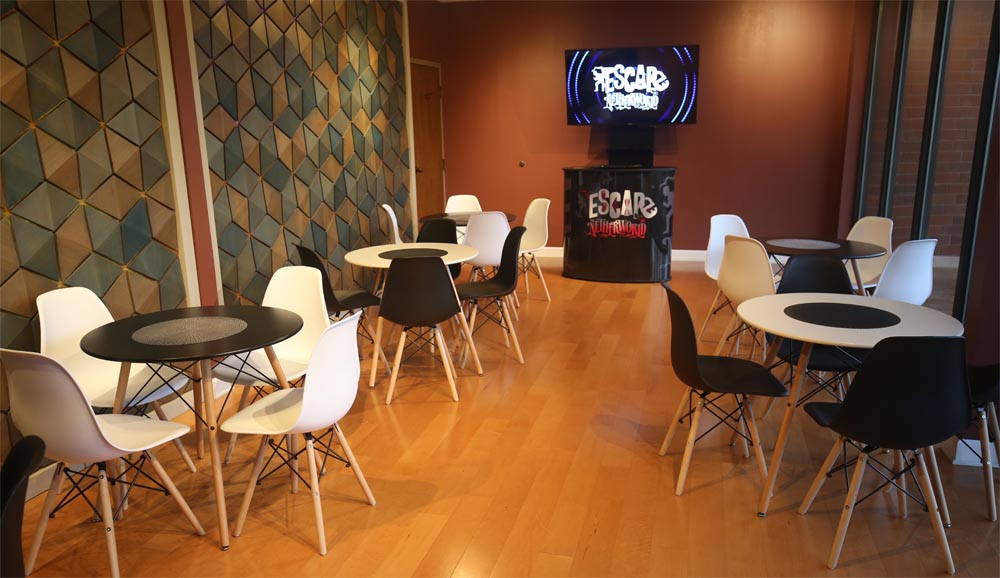 Group Package #1 – Up to 8 people $300 + tax
• One Private Escape Game of your Choice*
• One Hour after your game in the Party Room
o Cold water and an assortment of chips are included
o Use of the TV in the room
Group Package #2 – Up to 16 people $550 + tax
• Two Private Escape Games of your Choice*
• One Hour after your games in the Party Room
o Cold water and an assortment of chips are included
o Use of the TV in the room
• Half Hour before your games in the Party Room
o Keep your stuff set up in the Party Room during your games
Group Package #3 – Up to 24 people $750 + tax
• Three Private Escape Games of your Choice*
• One and a Half Hours after your games in the Party Room
o Cold water and an assortment of chips are included
o Use of the TV in the room
• Half Hour before your games in the Party Room
o Keep your stuff set up in the Party Room during your games
Package Add-Ons:
House of Creeps Monster Museum: $5 + tax per person
• Must be purchased for the entire group
• Unlimited in and out privileges during room rental period
• This room is not private space and will be open to other guests during your time as well
Party Room Additional Hours: $100 per hour
Add People to your Party: $30 + tax per person
We can accommodate up to 2 additional people per room.
Need even more space? $100 per hour
For larger groups, during unpublished hours additional space is available. Call for details.
*During hours published on the website, we will make every effort to accommodate your room requests but may have less flexibility to do so. These times may be limited to Group Packages 1 & 2. Events held during unpublished hours can be better tailored to your schedule needs and accommodate larger groups.
**Availability, rates and conditions will vary during the operational dates of Netherworld Haunted House.
Have a large group but don't want to use the Party Room space, or don't see a Package Deal that meets your exact needs,
please call us at 678-580-5642 to inquire about other options.