UPDATES ON OUR PRIVATE GAME PRICING AND PROCEDURES 6/19/2020
The health and safety of our attendees and staff is of the utmost importance to us and as such we'd like to fill you in on Escape The Netherworld's continued response to the Coronavirus (COVID-19).
Effective immediately, we will no longer be offering public games and are changing our pricing during published open hours so as to not penalize patrons for having to play private games. In a private game environment, only you and your chosen group will partake in game play and no strangers can join your game. Previously, private game play required a 4 player minimum at $35 per person, but we are lowering this price to $28 (same price as public game play) per person. Each game can accommodate up to 8 people.
To better serve your group's scheduling needs, "Special Bookings" are now available online. Since these games are offered at times outside of our published open hours, they are available at the original private game price of $35 per person with a 4 player minimum.
Face mask are required in the public areas of Escape the Netherworld. Please wear a mask when you come in for your game. Once you are in your escape game, you may choose to remove your masks. 
We have added extra measures to our already thorough cleaning regimen which includes disinfecting props, doorknobs and touch surfaces with high grade disinfectants. Each of our rooms is cleaned before and after each game. The lobby, briefing room, and other public spaces are disinfected regularly throughout the night. 
In addition to our staff requirement of regular and thorough hand washing, it will be requested that all guests  wash their hands prior to entering our escape rooms. There is also hand sanitizing stations at several locations throughout the public spaces. 
We are actively and continuously monitoring (via local/national authorities, public health advice, and CDC/WHO guidelines) the status of the COVID-19 Coronavirus outbreak and are prepared to close our escape rooms should such measures be deemed appropriate. If we do close in response to COVID-19, refunds will of course be made for those impacted by such a measure.
What is an Escape Game?
Our escape games are adventures designed to test your teamwork, observation skills and cleverness! You and your team must explore the rooms, solve mysteries and puzzles and ultimately overcome the final obstacle to win the game in one hour!
Where are you located?
Escape the Netherworld
1313 Netherworld Way
Stone Mountain, GA 30087
How can I book a Game?
The easiest way to book a game is through our online booking site. Escape the Netherworld's Open Hours are Fridays 6:00pm-11:00pm, and Saturdays 2:00pm-11:00pm, but the published open schedule is subject to change. In addition to our Open Hours, you can now book a Special Booking game online with 48 hours notice. These are available Monday – Thursday 2:00pm-9:00pm, and Friday 2:00pm-5:00pm. Since these are not our regular open hours, pricing is $35 per person.
If you would like to book a party or corporate event on a different day or time, please call us at 678-580-5642.
Can my friends and I book separately?
Since all games are currently being played as private experiences, they will disappear from the website once one person has booked, and that person will have to pay for a base $112 (up to four players) at the time of booking. If you would like to add people to your group up to 8 players in total you may do so when you arrive. Or you may call us at 678-580-5642.
What are your operating hours?
Current published open hours are Fridays 6:00pm-11:00pm, and Saturdays 2:00pm-11:00pm. Games published during these hours are available to book online with 2 hours notice. Due to COVID-19, we are not currently accepting walk-ins, but please call us for availablity inside the 2-hour window. Published hours may vary seasonally from those listed above.
Additionally, Escape the Netherworld is open every night that NETHERWORLD Haunted House is open. Click the BOOK NOW button below to see the current schedule of these published games and book online.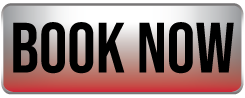 Can I book a time slot that is not available on the website?
YES! You may book games outside of these business hours with at least 48 hours notice by calling us at 678-580-5642. Rooms booked outside of normal business hours will be charged as a private room and require a four (4) ticket minimum at $35 per person plus taxes and fees.
How long before my scheduled time do I need to arrive?
Please arrive at least 15 minutes before your scheduled game time in order to complete our electronic waivers and pregame briefing videos. Briefing begins up to 10 minutes BEFORE your listed game time, and the game begins exactly on time. If there are other groups in the room when the time begins, you will NOT be allowed to enter late. If you have booked a private room, or are the only group to book a room, you will be allowed to start late, but your 60 minute window cannot be extended and therefore you will not have the entire hour to complete the room. No refunds will be offered for late arrivals or no-shows.
What should I bring with me?
Just your brain, and an adult if you are under sixteen (16) years old. Nothing else is allowed to be taken into the games. Please put all personal belongings including your cell phone (please silence your cell phone) in the lockers provided for you before entering the game room. No external tools are allowed within the game. Everything you need to solve the game will be provided for you.
Can I bring food or drink?
No outside food is allowed in the lobby. Drinks in resealable bottles may be brought into the lobby, but must be left in the lockers when entering the games.
Parties and Corporate Events who rent the Party Room may bring in catered food options. Please call 678-580-5642 for more information.
Do you serve food or drinks?
Before or after your game, you will find many restaurant choices within 2 miles of our location.
Will we really be locked in a room?
No, you're not. The rooms at Escape the NETHERWORLD are never locked. Doors that exit the game will be marked with an "Emergency Exit" sign. Please do not open these doors once the game has begun. If you NEED to step out of the room you are free to do so. However, any individual who leaves the room during the game will NOT be allowed back in. The game will continue for the remaining guests. The person who leaves the room will be escorted back to the lobby to wait for their group. There is no refund for leaving a room early.
Is it scary like the haunted house?
Our games tend to have creepy themes, but there are no actors in the rooms to scare you.  Our games do have some surprise elements that may startle you from time to time. Most of these can be disabled for a less startling experience at the group's request. Please note that the group must be unanimous in their desire to disable the pop scares within the room. To ensure that you play a less scary version of our rooms, you must book the room as a private game.
How difficult are the games?
Our games are quite challenging, but victory is possible for any group who works together, is very observant, and can solve the mysteries and puzzles that surround them! If you are experienced gamers let us know and we will let you try to make it without help.  If you are new to escape games we will try to help you on the right path.
What happens if we can't solve any of the puzzles?
Each room has a themed point of contact between you and your Game Master. Escape the NETHERWORLD allows a group to ask for up to three (3) hints to help them progress through their game. The Game Master may at his discretion provide additional unsolicited hints. These will not count towards your three-hint limit.
How much does an escape game cost?
Each game costs $28 per person, plus taxes and fees, and requires a minimum of four (4) tickets purchased during published open hours (Friday evenings and Saturdays). All games are currently being run as private game experiences, so only your group will be in the room. To book a room outside of the published open hours, the price is $35 per person plus taxes and fees and requires a minimum of four (4) tickets purchased.
Is there a different price for children?
Children and adults pay the same price for their game.
Do you offer group discounts?
Please see our Groups page for Group Package information and rates. If you would like to book a Corporate Group, Birthday party or Special Event please call us at 678-580-5642. We are able to schedule your group during unpublished hours, discuss group discounts and/or our Party Room rental.
What is the difference between a public and private game?
COVID update: We are not currently running public games so you will never be playing with strangers, but we are charging the "public" pricing during published open hours.
A public game is open to multiple groups as long as space allows. There must be at least two (2) people in a room in order for the room to be played, but we HIGHLY recommend a minimum of four (4) players. If you book spots for a public game, you may be playing with strangers as a part of your group. The cost of a public game is $28 per person plus taxes and fees.
A private game allows you to ensure that you and your friends are the only players in the game. Private rooms require a minimum of four (4) tickets sold in order for the room to be reserved. The cost of the private game is $35 per person plus taxes and fees.
Can I pay in cash on arrival?
Generally, no. In order to book a room, the balance must be paid in full at the time of booking. However, if your friends have booked a private room, they may bring additional people with them (who may pay cash or card onsite) up to the maximum number of players allowed in the room. Additional players will be charged the private booking rate.
What is the minimum number of players needed to play?
We highly recommend at least four (4) players per room. If you book fewer than four people through the website, your game will have to be approved before your credit card will be charged. We will accept games with at least two (2) players booked in a public game. If you book FEWER than two (2) players, you will need ADDITIONAL people to book the same game time with you in order to play the game.
Can our group have more than the maximum room capacity play together at once?
We do not recommend playing a room with more than 8 players.  If however you book a private game or you have booked up all 8 slots and would like to have a few more join the game, call us and we may be able to accommodate your request.
Can you accommodate large parties or corporate events?
Yes! Escape the NETHERWORLD has a large party room available for rent in addition to the three escape games. We can comfortably accommodate groups up to thirty (30) people. Please contact us for information on larger groups and corporate events.
Can I play a game a second time?
Only if a Private game is booked. If one player in a group has already played a game, it will diminish the experience for all the new players in the game.
I made a reservation, but I can't make it, what do I do?
We understand that things can come up. If you can't make a reservation, please notify us at 678-580-5642 within 24 hours prior to the reservation to reschedule your game. There are no refunds, but we are happy to reschedule with notice. There are no refunds or reschedules for no shows, cancellations or reduced players within 24 hours of the scheduled game.
I have a health condition, is it safe for me to play?
It really depends… some health conditions may pose considerable safety risks. If you have a pace-maker, severe heart conditions, epilepsy, claustrophobia, are pregnant, or have a physical disability which makes standing or crawling difficult we may politely ask you to not participate. You will be in a room without seating for up to an hour. Remember, our staff reserves the right to refuse anyone for any reason.
Are children allowed?
The games at Escape the NETHERWORLD are challenging and require adult supervision.  There must be at least one adult accompanying children under age 16. Escape the NETHERWORLD is not recommended for children under 8 years old.
What should I wear?
Wear comfortable, non-restrictive clothing that you wouldn't mind getting a little dirty. High heeled shoes are not recommended.
Is Escape the NETHERWORLD wheelchair accessible?
Yes! All of our games, our lobby, and briefing room are wheelchair accessible, although there may be a few areas within the games that are difficult to access in a wheelchair. Please call with further questions or recommendations for your group. We also have a wheelchair accessible bathroom. Please inquire at the front desk.
Can we bring alcohol?
No. Alcohol on the premises is not allowed. Also keep in mind that anyone who comes in under the influence of alcohol or drugs might not be allowed to participate. Besides, you want to be SHARP when you enter our games. Save the celebration for after you 'escape'.
Any other rules?
There is no smoking, drinking, food or photography allowed in any of our games.  Click here for a full list of all the game rules.
What happens after my game?
At the end of your game, whether you won or failed the room, your Game Master will come into the room, debrief your group and take a group photo. The photo will be instantly sent to any person within the group who requests it. Please feel free to share your post-game group photo with friends and on the web. We also have printed copies of your photo available for purchase after your game.
#EscapeTheNetherworld
We do ask that you please not spoil the fun for others. When talking or posting about your experience in the game, please keep answers to puzzles, clues, specific theme elements, secret doors, and key locations to yourself. If you discovered something that wasn't initially evident when you entered the room, it was designed to be discovered in that way. The discovery was part of your experience, and we'd like it to be part of the experience for future guests as well.