Welcome to Escape the NETHERWORLD, a series of exciting and challenging adventure games brought to you by the team behind the world famous NETHERWORLD Haunted House!  During each experience you and your team will have one hour to explore mysterious rooms, solve clever puzzles and beat the game before your time runs out!
---
Escape the Netherworld has REOPENED as of Friday, June 19, 2020!
Due to the Coronavirus global pandemic, we have implemented some new procedures. Please visit our COVID-19 page to learn more about what we are doing to keep you and our employees safe.
---
HOW TO BOOK A GAME
ALL GAMES at Escape the Netherworld are currently being run as PRIVATE games. Choose a time slot for you and your friends. Input the number of participants. If you have between 1 and 4 participants, you must reserve and pay for a minimum of four (4) players. Your game will be private and only your group will play in the selected game. NOTE: Once a game is booked, it will disappear from the website. If you want to add more players to your game, you may do so on-site up to 8 total per time slot.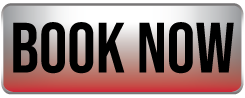 ---
---